Help, Advice and Research Aids
When you need help to research your family history the Society offers eight services and guides to overcome the inevitable 'brick wall' everyone finds in their family history.
This web page will give you the details you need to compile when either talking or writing to someone for help.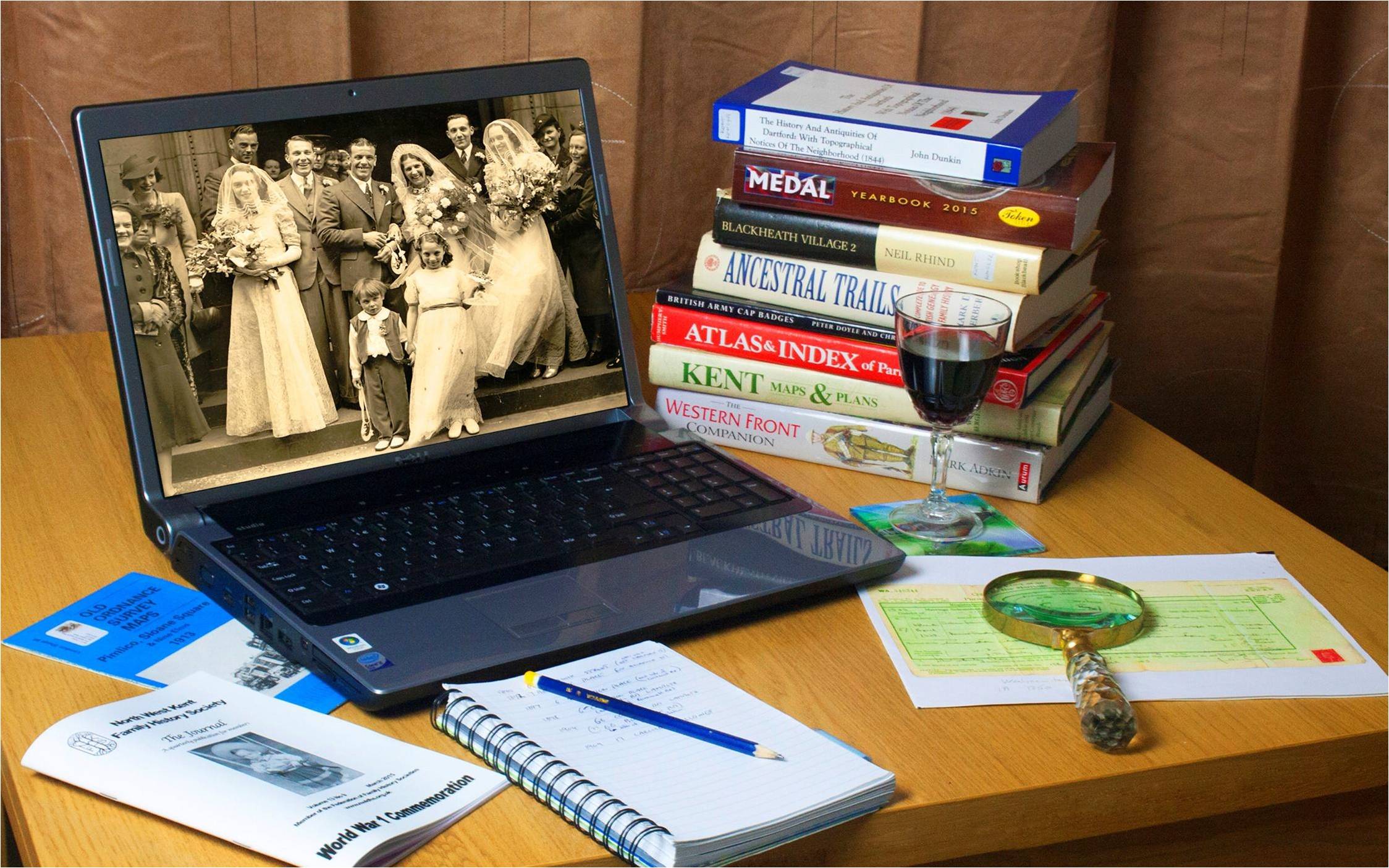 Remember we do not know your family, where they lived and at what time in history these events took place. You need to put the information and its sources in a chronological order. If the sources have been proved and are not just index references, say so. If the details are family myths, legends or shaggy dog stories, say so every family has them and some may even have a modicum of truth.
The Research Aid guides, leaflets and flow charts may help you gather your thoughts and present them to a Society volunteer in a logical and easily understandable fashion.
Come to the library to discuss your 'brick wall' read the leaflet 'First visit'.
Even if you cannot get to the library read the leaflet and ask yourself 'have I compiled the details someone else needs to be able to help me?' Suppose you decide to employ a professional researcher, the more poorly presented the information the more it will cost you. Time is money.
Similarly, the more poorly presented to our volunteers the more time it will take and the less enthusiastic they will be to help solve the problem. It also means you will use up the time they have to help others.
The Society runs a research service for a nominal charge. Fill out the Research Enquiry Form completing as many of the sections as you can.
The Society offers meetings with a talk giving ideas about research and sources.
The Society provides workshops at the library to teach you about research and sources.
The Journal offers a 'help wanted' service and can publish information requests for members.
The Society produces an 'emailinformationservice' newsletter that gives details of events and the latest family history information.
The society has produced and published not only data CD's, but also research aids. These can be found on our eshop pages.
The library has produced a number of leaflets and flow charts to aid research and provide an idea of sources that can help family historians.
Members of the Society can view (and download) the following exclusive Research Aid PDFs by 'clicking' on the button below to access the 'Research Aid Diagrams & Charts' page within the Members Only Area Area (M.O.A.).
Tracing your Ancestors – Basic Steps Diagram.
House and Land Research Documents and Records Diagram.
House History Books - Research Diagram.
House History – Museums, Archives & Libraries Diagram.
If not previously logged in you will be prompted for your Username and Password credentials before access is allowed.