World War I Centenary
Between 2014 and 2018 the Society is involved with various activities and projects to mark the centenary of WWI. Work has already started on some projects and Society Volunteers are involved in various events.
Websites
A list of useful websites for World War One research has been compiled by Barbara Phillips, to download or view please click below (updated Feb 2015).
Researching WW1 Ancestors
Caroline Blackett has compiled a document on how to start tracing your WW1 ancestor, download WWI research below;
Local newspaper
Barbara Attwaters wrote a piece on researching World War I ancestry for the Sevenoaks Chronicle in January 2014, Sevenoaks Chronicleclick is available for download or view below.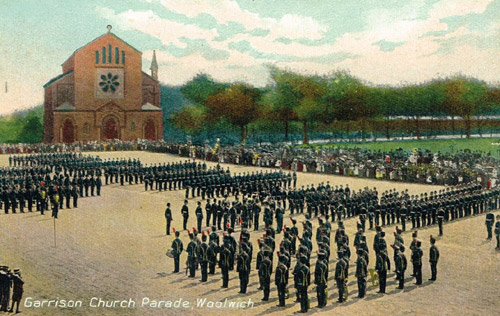 Journal
All four issues of the Society Journal will contain articles, information, photographs on WWI, where possible emphasising the effects of the war and involvement of civilians, women, children and men as well as those who served in the armed forces.
If you would like to remember a family member and submit an article, or photographs please contact the Editor who will be only to happy to help and advise theeditor@nwkfhs.org.uk
THE COMMONWEALTH WAR GRAVES PHOTOGRAPH PROJECT
A Society Commemorative Project for the First World War Anniversary 2014
Brief Background:
During May 2013 it was brought to our attention that the CWGPP was asking for volunteers to photograph service war deaths both for Commonwealth War Graves and those individuals commemorated on family graves. It was suggested at a Society Executive Committee Meeting that perhaps we, as a Society, could help to get some of the headstones in our area photographed or, in some cases, re-photographed for them, as some had been done many years ago when technology was not so good. They gave us a list of those burial grounds in Kent which applied to our area (excluding those that were now in SE London) which they hoped we could photograph. We divided our area into our three branches – Dartford, Bromley and Sevenoaks and worked from there.
A team of approximately 40 volunteers (both men and women) laboured over several years to do this, coping with midges and sunburn to long grass and muddy puddles. They came up with far more individuals than anticipated. The figures below were done in February 2017 and since then we have 'found' some of the missing graves and identified others but this table gives an indication of the range and scope of the work undertaken.
| | | | | |
| --- | --- | --- | --- | --- |
| Area | Nos from CWGPP | Nos actually found | Gravestones not found | No of images taken |
| Bromley | 744 | 885 | 10 | 1673 |
| Sevenoaks | 435 | 499 | 08 | 702 |
| Dartford | 480 | 584 | 08 | 832 |
| Total | 1659 | 1968 | 26 | 3207 |
Discs were sent to the CWGPP on a regular basis until we completed the service deaths.
The exercise showed us completely different pictures of our burial grounds. Some were well maintained with 'friends' often doing the major upkeep and, on occasion, sheep or goats! Municipal cemeteries were, on the whole, well maintained too, helped by the use of Community Service individuals in some cases and they were very helpful in identifying and clearing the graves for photographing. However, some were left to be 'nature' reserves with perhaps paths cleared. We only wish they had photographed them before they had done this because currently it is dangerous to wander round what with the long grass, fallen headstones and curbs and holes dug by foxes and rabbits; totally impossible to find what one is looking for. Every Church and Municipal Burial Ground (bar one) were very helpful in our endeavour, especially once they knew why we were doing this. The British Legion were notified of any that were not known to them.
We are sure there are some that have been missed but if we are told about these at a later date we will add them in a later version. We have done our best.
We have not forgotten Civilian War deaths. We have also been given a list of these by the borough in which they died as where they are actually buried is not known. We have done a lot of work on these and hopefully we will be able to produce something by the end of the year. We should mention that Civilian casualties were only recorded for the Second World War. We have come across some for the First World War and have included them.
Inevitably many other photographs were taken of War Memorials (although not asked for) and other casualties of war e.g. Boar War, Crimean War, Indian Mutiny and more modern day conflicts. The Imperial War Museum's National Inventory of War Memorials has a project whereby such photographs are recorded, so we have sent these photographs to them. However, we have also included these on the discs as we felt it gave a more complete picture of the fallen. They, too, have been split into the three areas.
Barbara Philips
Chair: Publications & Projects
NWKFHS
2018
Churchyards A - I
Ash & New Ash Green St Peter & St Paul Churchyard
Ashurst St Martin
Beckenham St George
Beckenham Crematorium
Bexley St Mary's Church
Bexleyheath Cemetery
Bidborough St Lawrence Churchyard
Biggin Hill Cemetery
Brasted St Martin Churchyard
Bromley Common Holy Trinity
Bromley London Road or Old Cemetery
Bromley St Lukes
Bromley Plaistow Cemetery
Chalk St Mary
Chelsfield St Martin of Tour Churchyard
Chevening Burial Ground
Chevening St Botolph
Chiddingstone Causeway St Luke's Churchyard
Chiddingstone St Mary Churchyard
Cliffe St Helen
Chislehurst Cemetery
Chislehurst: St Mary's RC Churchyard
Chislehurst: St Nicholas Churchyard
Chislehurst: The Annunciation Churchyard
Cobham St Mary Magdalene New Churchyard
Crayford St Paulinus
Crockenhill: All Saints Churchyard
Crockenhill: All Soul's Churchyard
Crockenhill: Union Burial Ground
Crockham Hill
Darenth St Margaret of Antioch R.C. Churchyard
Dartford East Hill Cemetery
Dartford Watling Street Cemetery
East Peckham Holy Trinity
East Peckham St Michael
East Wickham St Michael Churchyard
Edenbridge Cemetery
Erith Brook Street Cemetery
Erith St John the Baptist Churchyard
Eynsford Baptist Chapelyard
Eynsford St Martin Churchyard
Farningham St Peter & St Paul
Fawkham St Mary Churchyard
Footscray All Saints
Footscray Baptist Church
Fordcombe St Peter Churchyard
Halstead St Margaret Churchyard
Hayes St May the Virgin Churchyard
Hartley All Saints Churchyard
Hever St Peter Churchyard
Higham St Mary Churchyard
Horton Kirby St Mary New Churchyard
Ide Hill St Mary Churchyard
Churchyards I - W
Ifield St Margaret Churchyard, Cobham
Ightham St Peter Churchyard
Kemsing St Mary Churchyard
Keston Parish Churchyard
Knockholt St Katherine Churchyard
Lamberhurst St Mary the Virgin Churchyard
Larkfield Holy Trinity
Leigh St Mary Churchyard
Longfield St Mary Magdalene
Mark Beech Holy Trinity Churchyard
Meopham St John Churchyard
North Cray St James Additional Churchyard
Northfleet Cemetery
Nurstead St Mildred Churchyard
Orpington All Saints Chuchyard Extension Extra
Orpington All Saints Chuchyard Extension
Orpington All Saints Churchyard
Otford St Bartholomew Churchyard
Paddock Wood St Andrew old Churchyard
Penshurst St John the Baptist Churchyard
Plaxtol Churchyard
Ridley St Peter Churchyard
Riverhead St Mary Churchyard
Seal St Peter & St Paul Churchyard
Sevenoaks (Greatness) Cemetery
Shoreham St Peter & St Paul Churchyard
Sevenoaks St Nicholas
Shorne St Peter & St Paul
Sidcup Cemetery
Sidcup Cemetery
Sidcup St John
Southborough Cemetery
Southfleet St Nicholas Churchyard
Speldhurst St Mary the Virgin Churchyard
St Mary Cray, Star Lane Cemetery
St Paul's Cray, St Paulinus Churchyard
Stansted St Mary Churchyard
Stone Cemetery Dartford
Stone St Mary
Sundridge St Mary
Sutton-at-Hone Burial Ground
Swanley St Mary Churchyard
Swanley St Paul Churchyard
Swanscombe Cemetery
Tonbridge Cemetery
Tunbridge Wells Cemetery
Westerham French Street Private Burial Ground
West Kingsdown (St. Edmund the King & Martyr) Churchyard (also known as The Church in the Woods)
West Wickham St John the Baptist Churchyard
Westerham St Mary Churchyard
Wilmington St Michael
Wrotham St George Churchyard Extension
Sevenoaks St Nicholas Churchyard: this church and graveyard is unsafe and dangerous. It has been fenced off so unfortunately we are unable to gain access.

Bromley Absentee Voters List

A project that is being carried out by the Bromley Branch. This project is nearing completion. The Branch is also looking at a WW1 exhibition where members could provide a small display of a WW1 ancestor on 1 or 2 A3 pages and that these could be placed around the room.