Crayford
OS Grid Reference: TQ5174
The 1841 population was 2,408

"Crayford, with the hamlets of Barns Cray and North End, is an ancient parish and town (mentioned in "Domesday Book" as having a church and three mills), in the lathe of Sutton-at-Hone, Hundred of Lessness, and Union of Dartford, on the high road from London to Dover, 13 miles south-east from the metropolis, and 2 north-west from Dartford. The river Cray crosses the town, to which it gives its name, and upon this stream, contiguous to the town, are several extensive silk and calico printing establishments, and also saw mills of an ingenious construction; at these mills the flooring used in the building of Buckingham Palace was cut; the works are now used for grinding corn. The area of the parish is 2,380 acrea, and the population, in 1841 was 2,408. Colonel Barnes is lord of Crayford manor. On a spot of land, on the main road between Dartford and Crayford, called Nettle Bottom, gas works are completed, which are able to supply the villages of Bexley, Bexley Heath, and Crayford. ... The church is dedicated to St Paulinus, and stands on an eminence at the upper end of the town. It is a commodious modern structure, containing an elegant altar piece, and has an embattled tower in which are 5 bells. The benefice is a rectory, in the patronage of Thomas Austen Esq., and incumbency of the Rev. Arthur Onslow; Rev. William John Crichton, curate. A small fair is held here on the 24th August. There is an elegant Catholic chapel and a Baptist place of worship; at the former there is a school for boys and girls, also National and Infant schools, which are well supported." 1852 directory.
Administrative Units
Crayford fell within the Hundred of Little and Lessness. Its 19th century Registration District & Poor Law Union was Dartford.
Probate Jurisdiction was Shoreham to 1845, PCC 1846-57.
See NWKFHS publications West Kent Sources and School Records for further information.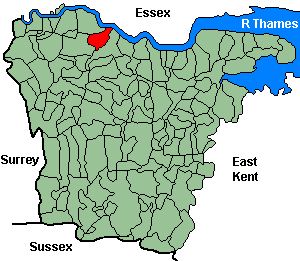 Census Publications
1851 Name Index and Page Images published on CD-Rom as part of CD8 (Dartford Registration District).
1851 Name Index (only) published on microfiche as part of Volume V (Dartford Registration District).

For ordering details see Census CD-ROMs on the Publication List page.
Church and Chapels (pre 1910)
Crayford, St Paulinus
Ancient Parish Church
Original Registers
These date from 1558
Transcript published by Rob Cottrell (Micofiche Ref. C12). See Thames & Medway Riverside Parish Register Publications.
St Paulinus - Nov 1997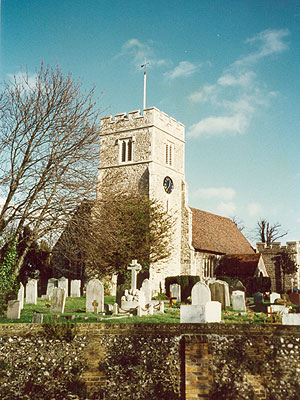 Slade Green, St Augustine, Slade Green Rd
Church built 1900; parish created 1925 from Crayford & Erith Christ Church.
St Augustine - Sep 2006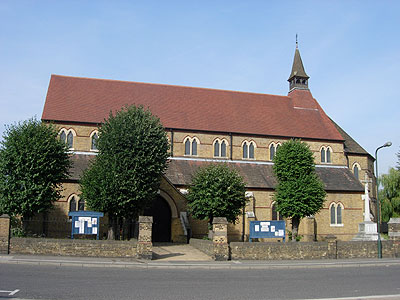 Baptist: Crayford, Crayford Baptist Church, Bexley Lane
Crayford Baptist Church - Oct 2013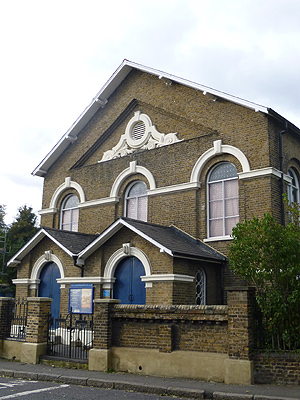 Roman Catholic
St Mary of the Crays: Old Rd. Church built 1842, demolished 1974 following erection of new church. Original registers from 1840.
Baptist cont.
Baptist: Barnes Cray chapel. (1810). No information on registers.

Wesleyan/Methodist
Methodist: Crayford Methodist Church, High St. Original registers from 1896.