Chevening
OS Grid Reference: TQ4857
The 1841 population was 1,003

"Chevening is situated in the valley of the Darent, 22 miles from London, and 4 miles from Seven Oaks, in the Hundred of Codsheath, and Union of Seven Oaks, and containing 3,550 acres, assessed to the Property Tax at £6,162, and a population, in 1841, of 1,003. The hamlet of Chipstead is on the Darent. The place here situated and now the property of F.Perkins Esq, was held by one of the great family of Crevequer, in the reign of King John. The Earl Stanhope has also a noble mansion, and a beautiful and extensive park, laid out with great taste, which is at all times open to the public." 1852 directory.
Administrative Units
Chevening fell within the Hundred of Codsheath. Its 19th century Registration District & Poor Law Union was Sevenoaks.
Probate Jurisdiction was Shoreham to 1845, PCC 1846-57.
The parish includes the villages of Chipstead (the main settlement in Chevening) and Bessels Green.
See NWKFHS publications West Kent Sources and School Records for further information.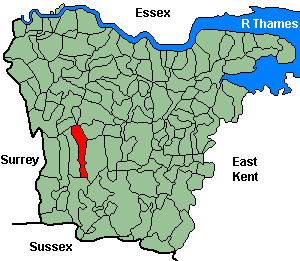 Census Publications
1851 Name Index (only) published on microfiche as part of Volume VI (Sevenoaks Registration District).

For ordering details see Census CD-ROMs on the Publication List page.
Church and Chapels (pre 1910)
Chevening, St Botolph
Ancient Parish Church
Original Registers
These date from 1561.
St Botolph - Jun 1989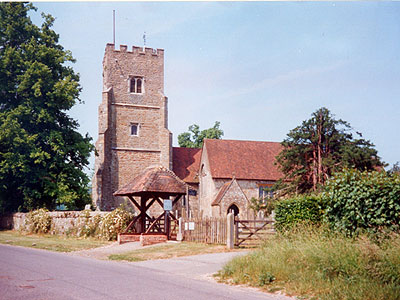 Baptist
Unitarian: Bessels Green, Old Meeting House
The 'Old Meeting House' was built in 1716 by a local Baptist congregation, becoming Unitarian by the 19th century. Now called Sevenoaks Unitarian Church..
"The chapel, of red and blue chequer brick with segment-headed side windows with casements, is appended to the south to a two-storeyed house. An avenue of limes leads to the door. The scene is complete, an embodiment of the gentle, familial spirit of C18 Nonconformity" (Pevsner 1976).
Original Registers
These date from c.1716.
Old Meeting House - Apr 2010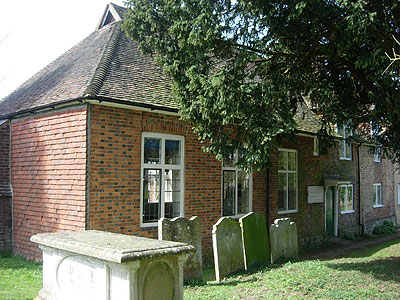 Baptist: Bessels Green Church
Built 1770 in Bessels Green Road. Particular Baptist by mid-19th century, now Bessels Green Baptist Church.
Baptist Church - Aug 2010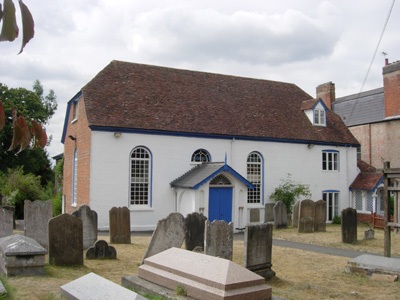 Methodist: Chipstead, High St
Free Methodist chapel opened April 1859, closed for religious wordhip by 1895. Converted to a dwelling house 1995.
Methodist - Jun 2010