Chelsfield
OS Grid Reference: TQ4664
The 1841 population was 861

"Chelsfield is a small parish and village, consisting of a few scattered houses in a rural neighbourhood, 2 miles from Orpington, 8 from Sevenoaks, and 7½ from Bromley .... and is situated to the east of the high road from Sevenoaks to London. ... The living is a rectory, in the gift of All souls' College , Oxford, and diocese of Canterbury; the Rev. Follett Baugh, M.A., rector. The National School is partly supported by subscription and by weekly payments. The are of the parish is 3,280 acres, and the population, in 1851, was 878." 1852 directory.
Administrative Units
Chelsfield fell within the Hundred of Ruxley. Its 19th century Registration District & Poor Law Union was Bromley.
Probate Jurisdiction was Rochester to 1845, PCC 1846-57.
The town of Orpington now extends in the ancient parish of Chelsfield.
See NWKFHS publications West Kent Sources and School Records for further information.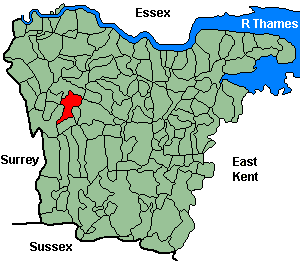 Census Publications
1851 Name Index and Page Images published on CD-Rom as part of CD7 (Bromley Registration District).
1851 Name Index (only) published on microfiche as part of Volume I (Bromley Registration District).
1891 Transcript published on CD-Rom as part of CD2 (Bromley Registration District).

For ordering details see Census CD-ROMs on the Publication List page.
Church and Chapels (pre 1910)
Chelsfield, St Martin of Tours
Ancient Parish Church
Original Registers
These date from 1558.
Transcript published by NWKFHS (Microfiche Ref. F7). See Parish Register Publications.
St Martin of Tours - May 2001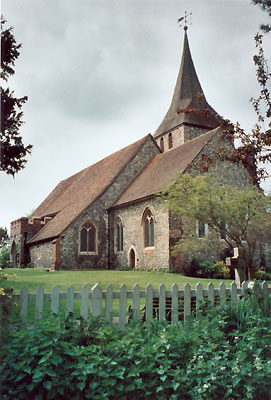 Baptist: Green St Green
Built 1906, succeing iron church (1889).
Baptist - Sep 2008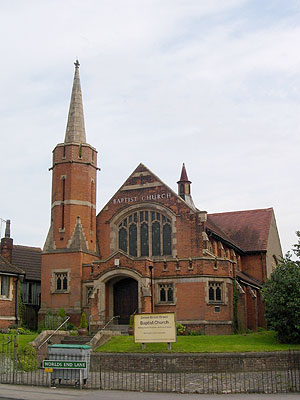 Methodist: Chelsfield
Built 1872, superceeded 1967 in Windsor Drive. Now a private dwelling.
Methodist - Aug 2014