Capel
OS Grid Reference: TQ6344
The 1841 population was 516
Administrative Units
Capel fell within the Hundred of Washlingstone. Its 19th century Registration District & Poor Law Union was Tonbridge.
Probate Jurisdiction was Rochester to 1845, PCC 1846-57.
Capel included the hamlet of Five Oak Green.
Records for Capel and Tudeley are much intermixed.
See NWKFHS publications West Kent Sources and School Records for further information.
For project Purposes this parish covered by Kent FHS.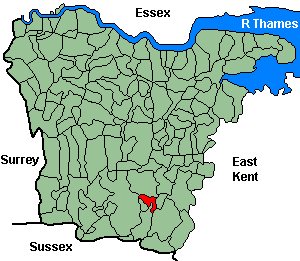 Church and Chapels (pre 1910)
Capel, St Thomas a Becket
Ancient Parish Church

Chapelry within Tudely; parish created by 1868.
Original Registers
These date from 1663.
St Thomas a Becket - Bryan Matthews May 2005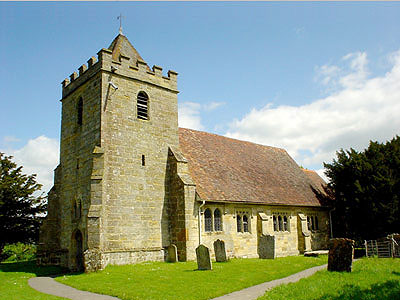 Church of England cont.
Five Oak Green, St Luke: Original registers from 1894.