Society Tape Library
The Society Tape Library consists of audio tapes made of the talks given by various speakers at our Branch meetings and Society conferences. The tape library was begun by Tony Field in 1985 and a set of tapes is available for loan at the Society Library. Prior notice is required to retrieve the tapes from the Society's off site store.
Around 385 tapes are available, click below to download a list. It contains the talks up to August 2008.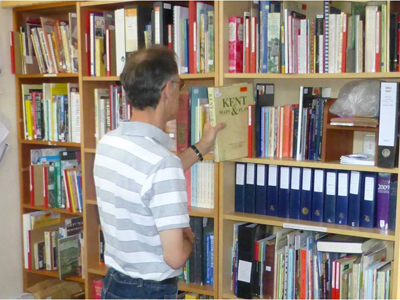 To conform with copyright laws and undertakings given to speakers, tapes are for individual use and available to UK members only.

No facilities are available to listen to the tapes at the library. However, a cassette player can be made available for loan if you notify the Library when enquiring about the tapes. A returnable deposit of £10 will be requested.

No set fee is made for the loan of each tape but a donation to the Society would be appreciated.
Come and visit us : 80 Summerhouse Drive, Joydens Wood Estate, Bexley, DA5 2EE.